Exclusive
Jessica Simpson Is Preparing To Announce Pregnancy!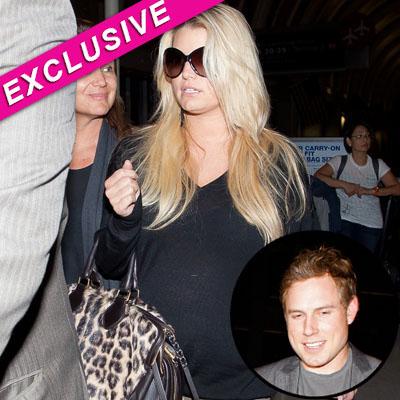 Jessica Simpson is preparing to announce to the world that she is pregnant, RadarOnline.com has exclusively learned.
After weeks of is-she-or-isn't-she speculation, a source close to Jessica's 32-year-old and fiancé Eric Johnson revealed: "It's still early in the pregnancy, and Jessica has decided to wait before sharing her happiness with her fans.
"But she has begun telling family and friends the exciting news."
Article continues below advertisement
Johnson's father, Stephen, was coy when contacted about the pregnancy.
"I haven't heard anything," Stephen said. "Is she pregnant? I better give them a call if she is!"
Simpson, the ex-wife of singer Nick Lachey, is expected to go public with the news in a magazine exclusive.
Simpson was also recently photographed wearing a leopard print cover-up while in Mexico, prompting various media outlets to speculate that she was hiding a baby bump.
Simpson also recently celebrated Johnson's 32nd birthday, but made it clear that she was not participating in the champagne toast; she even sent back her glass of bubbly!
Jessica Simpson's Best Friend Cacee Cobb Engaged To Donald Faison
As a result, Simpson is in no rush to say 'I Do' to the former NFL footballer, RadarOnline.com has learned.
"I wish it would happen!" Stephen said.
"It is just a matter of logistics. They have had so much to do."