Chaz Bono On Nancy Grace: 'The Two Of Us Just Fell In Love With Each Other'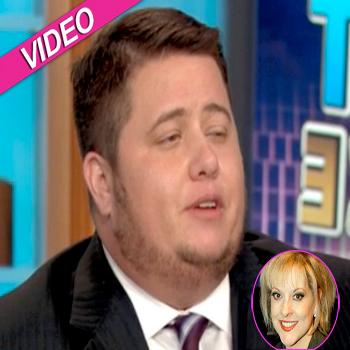 By Amber Goodhand - Radar Reporter
That's amore!
It's an unlikely duo, but Chaz Bono and Nancy Grace became super close while on Dancing with the Stars and the transgender advocate says they "just fell in love."
Chaz told HLN's Joy Behar all about it on Thursday and RadarOnline.com has the video.
"One of the most wonderful things I got out of show was my relationship with Nancy Grace. I mean the two of us just fell in love with each other," Chaz said.
Article continues below advertisement
"It's an odd pairing but we could leave our spouses, potentially for each other. It could happen."
Odd pairing is right!
Chaz went on to say that he's even fond of Nancy's twins (no, not THOSE ones — her children).
"I know I like the twins though, I'll take the twins too!" Chaz said.
"You'll take the twins?" Joy joked.
"I'll take the twins too," Chaz laughed.
To see Chaz's full interview and hear what she has to say about DWTS judge Bruno Tonioli tune in to The Joy Behar Show on HLN weeknights at 10 p.m. ET.