Carré Otis: Mickey Rourke Pulled A Gun On Me On Our Honeymoon Night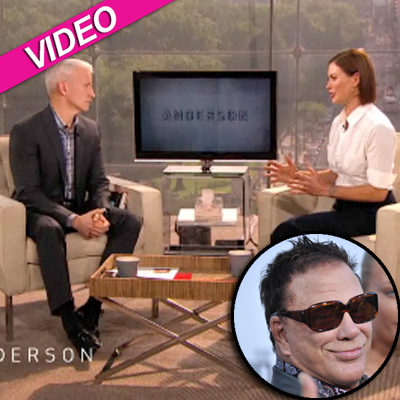 With Mickey Rourke, the honeymoon period consists of a gun to the head, his ex wife Carré Otis tells Anderson Cooper on Tuesday's Anderson.
"It wasn't the first time, but I had said to him, 'I don't want you going out,'" Otis, 43, said she told the Iron Man 2 star, who was going through well-publicized battles with drugs and alcohol at the time of their June 1992 wedding.
But Mickey, Otis said, didn't bother staying in despite his new bride's wishes.
Article continues below advertisement
"He put a gun to my head and told me he was going out," she said of Rourke, whose career was reborn in 2008 playing washed-up grappler Randy "The Ram" Robinson in the Oscar-nominated film, The Wrestler.
"He put a gun, right to your head?" Cooper asked Otis.
"He did," she said.
Watch the video on RadarOnline.com
The ill-fated couple finally divorced in 1998.
For more on Otis, tune in to Anderson on Tuesday; Otis' memoir Beauty, Disrupted is available now.