Brad And Angie Donate $340,000 To Somali Relief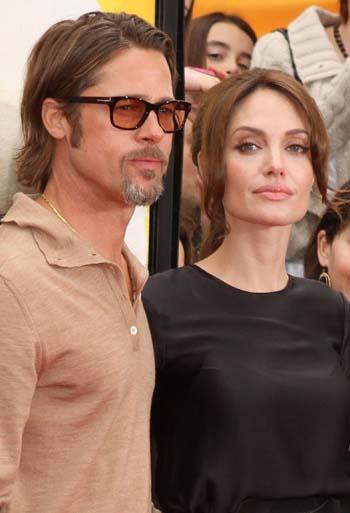 They are known for their generous donations to charity and Brad Pitt and Angelina Jolie have dug deep once more, donating a whopping $340,000 to an organization proving health services in famine-ravaged Somali.
The Jolie-Pitt Foundation has made the donation to Humanitarian Initiative Just Relief Aid, to help care for displaced mothers and children in the war-torn African nation.
The organization's spokesman said the money will go to expanding the Badbaado health services clinic which helps 300 people per day.
Article continues below advertisement
The nation is currently experiencing its worst famine in 60 years and an estimated 29,000 children aged five and under have already died.
Speaking at an awards ceremony at the UN's headquarters in Geneva on Tuesday, Jolie addressed the Somali issues.
"The desperation fueled by a vicious combination of drought, famine and conflict has driven tens of thousands of people from the Horn of Africa," she said.