Arrested Development Returning To TV & Coming To Theaters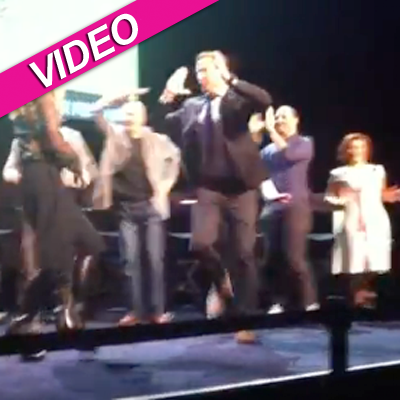 The cast and creator of the Fox cult hit Arrested Development says plans are in the works for the show to return with new TV episodes leading up to a feature film.
The reunion took place at the New Yorker Festival Sunday, as the panel convened for a chat on the show's future -- and an impromptu chicken dance.
The show's creator Mitchell Hurwitz said he's planning a run of nine to ten episodes that will lead into a film, though business arrangements for the show's comeback are still in limbo.
Article continues below advertisement
"We're 80 percent of the way to an answer ... we're all game," Hurwitz said. "We've hated being coy, but we've been trying to put together this ambitious idea."
Actor Jason Bateman said that "there's business left to be done, but creatively we are all on board and have a very specific plan about how it would come out and what we would do and when we would shoot it. I think we're targeting next summer to shoot it."
Watch the video on RadarOnline.com
Bateman later tweeted, "It's true. We will do 10 episodes and the movie. Probably shoot them all together next summer for a release in early '13. VERY excited!"
The critically-acclaimed show, which ran on Fox from 2003 until 2006, centered around the Bluth family, whose businesses included a failing real estate development company and a frozen banana stand.