Verdict Expected By Monday In Amanda Knox Appeals Trial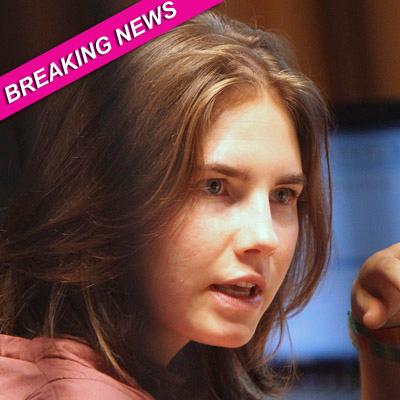 American exchange student Amanda Knox will find out by Monday if she will be released from prison on appeal following her controversial conviction in the murder of her British roommate Meredith Kercher.
Knox's Attorney Carlo Dalla Vedova told the court in Perugia, Italy that she has been "crucified" in the court of public opinion after prosecutors called her a "witch" and a "she-devil" whose innocent looks hid a life of sex, drugs and drinking.
Article continues below advertisement
"We are fighting this battle with the same firm belief we have had from the start, and that is Amanda's innocence," Vedova told the court.
Referring to earlier testimony that the DNA evidence was flawed, he said: "We shouldn't be scared of admitting a mistake…Mistakes happen."
Vedova added: "I ask you: Who has been the subject of attacks by the media on the most intimate aspects of her life? Who has had her sexuality, her medical history placed under a magnifying lens? Amanda has been run down by a media tsunami."
As RadarOnline.com has previously reported, the 24-year-old Seattle woman was one of three people convicted of sexually assaulting and murdering Kercher, 21, in November, 2007 in what's been described as a sex game gone wrong.
Knox was sentenced to 26 years in prison and has spent the last four years behind bars as she's fought to have her conviction overturned.
Knox herself is expected to make a statement to the court during the closing arguments.