U.S.-Born Top Al Qaeda Leader Killed In Yemen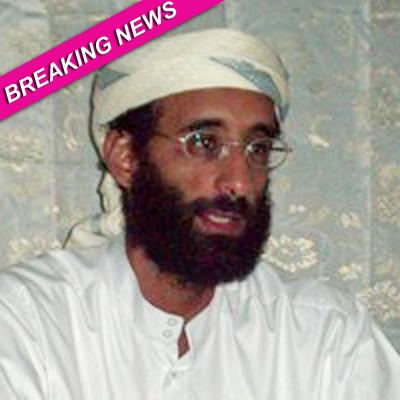 In what's being described as a major blow to al Qaeda, Anwar al-Awlaki, a U.S.-born radical Islamic cleric said to be a greater danger than Osama bin Laden, has been killed in Yemen, RadarOnline.com is reporting.
"The terrorist Anwar al-Awlaki has been killed along with some of his companions," the Yemeni defense ministry said in a statement Friday.
Al-Awlaki , who born in New Mexico and went to college in Colorado, was one of al Qaeda's top leaders and was linked to the terrorist group's attempted bombing of a U.S. passenger jet over Detroit on Christmas day, 2009.
Article continues below advertisement
Yemeni security officials told the AP that al-Awlaki, 40, was killed in an airstrike, which took place Friday morning in the country's east.
Al-Arabiya television network cited local tribal sources as saying suspected U.S. drone aircraft fired two missiles at a convoy of vehicles believed to be carrying al-Awlaki and his guards.
The U.S. government has called al-Awlaki a "key leader" of al Qaeda in the Arabian Peninsula, an al Qaeda offshoot in Yemen. The U.S. has linked al-Awlaki to Nidal Malik Hasan, who is charged with killing 13 people in a shooting at a U.S. Army base in Fort Hood, Texas, in November 2009, and to a Nigerian student known as the "underwear bomber," who tried to blow up a flight from Amsterdam to Detroit on Christmas Day, 2009.
U.S. officials considered al-Awlaki a most-wanted terror suspect, and added his name last year to the "kill or capture" list -- making him a rare American addition to what is effectively a U.S. government hit-list.
Al-Awlaki was born in New Mexico in 1971, and spent several years living and working in the United States. He left the United States in 2002.
Al-Awlaki's father, who still lives in the U.S., filed a lawsuit against the federal government, claiming his son's civil rights were violated by the U.S. call for his killing.