New 9/11 Tapes Released Days Before Tenth Anniversary Of Attacks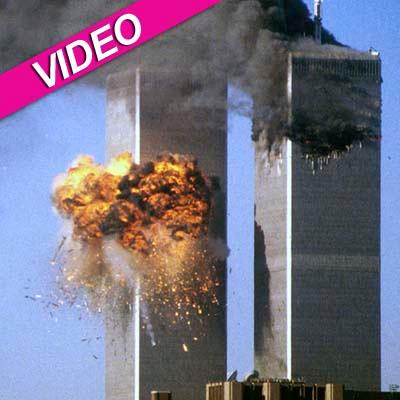 Only days before the United States marks the tenth anniversary of the horrifying 9/11 attacks, we're hearing, for the first time, the full audio recordings of communications between military and civilian air traffic controllers on that fateful day.
The multimedia document, published by the Rutgers Law Review, provides a rare look at how government agencies responded -- blow-by-blow -- to the hijacking of the four planes as the drama was actually unfolding, according to ABC News, which played the tapes on Good Morning America on Thursday.
Article continues below advertisement
"We have a problem here. We have hijacked aircraft headed towards New York and we need you guys to, we need someone to scramble some F-16s or something up here to help us out," a worker at Boston Center's Traffic Management Unit said at 8:37 a.m., according to the tapes.
At the time, no planes had struck any targets, and the official on the other end of the line -- unaware of the approaching tragedy -- asked if it was all a test.
"No, this is not an exercise, this is not a test," the worker replied.
While some of the recordings had been played during the 9/11 Commission hearings in 2004, other parts had not been heard before they were transferred to the National Archives after the commission was shut down the same year.
Another portion of the recording showed the horror from officials as they personally saw United Flight 175 crash into the World Trade Center.
Article continues below advertisement
"Hey, can you look out your window right now?... Can you see a guy at about 4,000 feet, about five East of the airport right now?... Do you see that guy -- look -- is he descending into the building also?" one official asks another.
Seconds after the person on the other end of the line says yes to all the questions, the plane explodes inside the South Tower of the World Trade Center.
"Wow. Another one just hit it hard. Another one just hit the World Trade," a person says in the background of the tape. "Oh my God."
According to the New York Times, which first reported on the release of the tapes, one key recording remains unreleased: the recording from the last half hour in the cockpit of United Flight 93 that crashed in Pennsylvania instead of its intended target in Washington DC.
Although it was played at the trial for one of the people behind the 9/11 attacks, the families of the passengers who fought the hijackers requested the audio not be made public.