Exclusive
Teen Mom Jenelle Evans To Appear In Court Trial For Assault Charge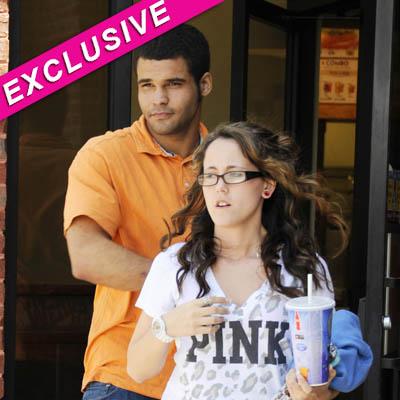 By Amber Goodhand - RadarOnline.com Reporter
Teen Mom 2 star Jenelle Evans will be appearing in a North Carolina courtroom on Friday morning for a trial regarding her assault case, RadarOnline.com is exclusively reporting.
Evans, 19, was charged with assault in March after she was involved in a fight over a boy with Britany Truett that was caught on camera.
"We have the fight case for a simple assault. We are going to trial and no plea offers have been given," Evans' attorney, Dustin Sullivan, told RadarOnline.com in an exclusive interview.
Article continues below advertisement
"There would not be a plea offer that we would accept except a dismissal. She is going to go in front of a judge and get her options. She is not facing jail time, because she has not been charged with probation violations and there have been no convictions yet."
According to Sullivan, the worst case scenario is that she's found guilty and given probation, which she can appeal. All defendants in the trial are expected to appear in the Brunswick County Courthouse today.
Just one month after her altercation with Truett, Evans received 12 months of probation and community service for a drug paraphernalia charge.
The MTV star then completed a stint in a Malibu rehab treatment center, but has since violated her probation twice, testing positive for marijuana and opiates.
However, Sullivan is confident Evans won't have any problems in court on Friday. "She is testing clean," he said.