Exclusive
PHOTOS: Teen Mom Jenelle Evans 'Prepared To Have A Trial' Over Videotaped Fight, Says Lawyer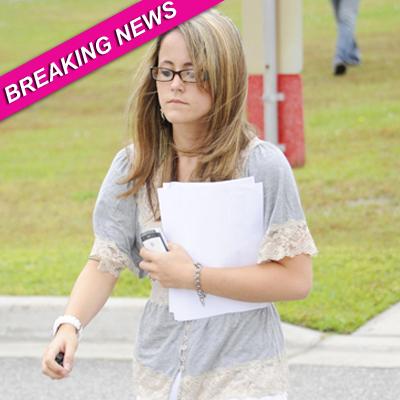 By Alexis Tereszcuk
RadarOnline.com Staff Reporter
Troubled Teen Mom star Jenelle Evans returned to court Tuesday morning in Brunswick County, North Carolina for her first appearance stemming from charges filed after she was caught on video viciously fighting with another girl.
In court Tuesday, the judge continued the case to a later date. The judge also told Evans that because she earns too much money, she can not have a public defendant and must hire an attorney.
Article continues below advertisement
Before court, her attorney Dustin Sullivan told RadarOnline.com that they are going to fight the charges against the 19-year-old reality TV star.
"We'll take this to trial," he said. "If the district attorney doesn't offer a deal to Jenelle we're prepared to have a trial."
This court hearing is just a first appearance for Jenelle for the case, but her attorney said he was working with the District Attorney to come to a settlement.
Evans was charged with assault and "affray for fighting" after a video surfaced showing her fighting with a girl named Brittany Truett, who was also arrested, along with a third girl named Brittany Maggard, for the incident.
The Teen Mom star has double court dates this week. She'll be back in court Friday, April 29 for charges filed against her for breaking and entering stemming from a 2010 arrest.