Exclusive
EXCLUSIVE DETAILS: Teen Mom Janelle Evans To Be Drug & Alcohol Tested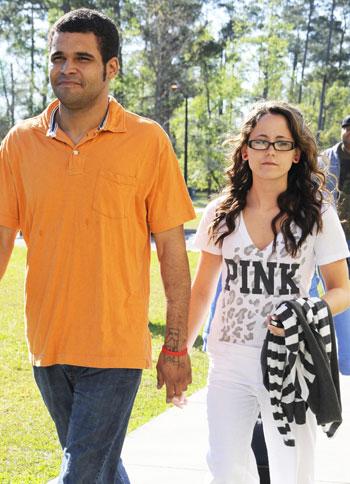 Community service wasn't the only thing that Janelle Evans received when she was sentenced after pleading guilty to drug possession Thursday.
RadarOnline.com has exclusively learned that the troubled Teen Mom star must also submit to drug and alcohol tests every month as part of her probation.
Janelle, 19, pled guilty to possession of drug paraphernalia in Brunswick County, North Carolina. For the next twelve months the MTV reality star will be on supervised probation and must submit to a drug and alcohol test each month when she visits her probation officer, her lawyer exclusively confirmed to RadarOnline.com.
Article continues below advertisement
Attorney Dustin Sullivan said that a condition of his client's probation is she must stay out of trouble for the next year. The charges stem from Janelle's 2010 arrest with her boyfriend Kieffer Delp.
Slamming Delp and implying that he is a bad influence, Sullivan said "Janelle didn't have any convictions pre-Kieffer." Janelle's charges of marijuana possession and breaking and entering were dropped Thursday in court and when she completes the court-ordered 24 hours of community service the drug paraphernalia charges will also be dropped.