Shania Twain's Stalker Pleads Guilty In Court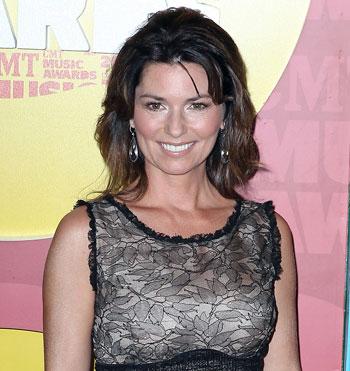 By Alexis Tereszcuk - RadarOnline.com Senior Reporter
After a day and a half of live video testimony by a distraught Shania Twain the man charged with stalking her entered a surprise guilty plea in Ontario, Canada on Friday.
Giovanni (John) Palumbo told the court he wanted to plead guilty to one charge of criminal harassment and one charge of breach of recognizance for being within 500 yards of Twain at the Juno Awards last March in Toronto, according to the Vancouver Sun.
Article continues below advertisement
"He's devastated that she's afraid," his lawyer Gary Barnes said. "He never intended for her to feel that at all…but he realizes that because of his actions, he had that effect on her and that's why he pled guilty."
Twain, 46, testified via video for two days from an undisclosed location in Europe, saying that she found his letters "scary and haunting," but often seeming to sympathize with her stalker, according to the paper.
Palumbo, 51, was arrested in November 2009 for similar stalking charges but they were withdrawn when Twain declined to appear in court to testify against him. He admitted that for the past three years he has sent the five-time Grammy winner numerous love letters, photographs, and has made several attempts to meet her, including going to her grandmother's funeral and parking outside her home in the summer of 2009.
Article continues below advertisement
"I am torn emotionally because I have compassion for anybody who is reaching out. The fans often do that. I appreciate their trust," Twain said.
"Yesterday, I felt very sad and awkward. It's such an invasion of his privacy (to publicly release the letters). I'm so not enjoying this aspect of this. I still have fears and anxiety about being contacted by Mr. Palumbo. I just wish it to stop."
Palumbo was ordered to have a psychiatric assessment before returning to court for a possible sentencing on October 18. If he is declared not criminally responsible for the actions he may be sent to a mental health facility.