Exclusive
Sarah Palin Offered $1 Million To Take Lie Detector Test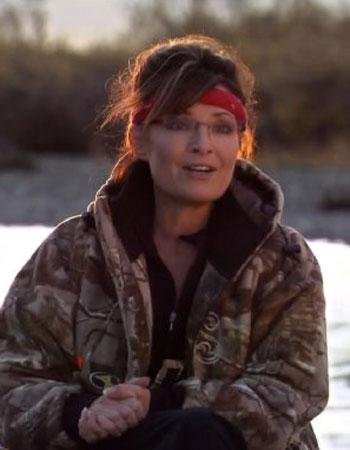 - RadarOnline.com Senior Reporter
Put your money where your mouth is Sarah Palin!
In a newly released book by Joe McGinniss the former Governor of Alaska is accused of cheating on her husband Todd Palin, with his ex-business partner, a charge which she vehemently denies, and RadarOnline.com has exclusively learned that the adult website AshleyMadison.com has offered the Palins $1 million to prove their innocence.
Article continues below advertisement
EXCLUSIVE DOCUMENT: Sarah Palin Offered Big Payday To Take Polygraph
"His book is full of disgusting lies, innuendo and smears," Todd Palin said of the book, The Rogue: Searching for the Real Sarah Palin.
The website has offered Sarah and Todd Palin a "unique platform to prove that these allegations are not true," according to a letter exclusively obtained by RadarOnline.com.
"We will hire a certified polygraph examiner to administer a lie detector test to both yourself and Todd. He will be restricted to asking you questions solely related to the allegations," the letter states.