Ricky Martin Tweets Outrage Over Jamey Rodemeyer Suicide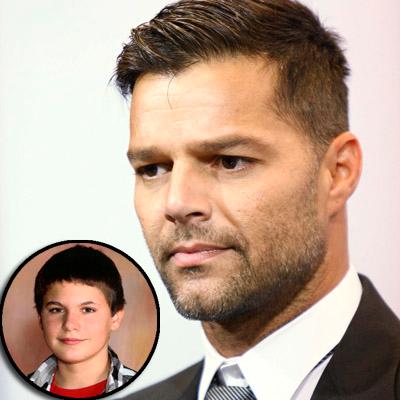 by RadarOnline.com Staff
Ricky Martin is on board with Lady Gaga's suggestion that new anti-bullying laws should be created in the memory of Jamey Rodemeyer, the New York teen who tragically took his own life last week after suffering repeated taunts from classmates over his sexuality.
In solidarity of the cause, Martin changed his main Twitter photo to a screengrab of Rodemeyer from "It Gets Better," a Youtube video the 14-year-old posted May 4 in which he seemed to be comfortable in his own skin, despite being the target of anti-gay slurs.
Article continues below advertisement
As the story made national news, Gaga, and then Martin, tweeted their outrage over the situation.
"How many lives do we have to lose to finally stop the harassment, hatred, bigotry, abuse?" Martin tweeted (in Spanish) to his near 3.8 million followers, along with hashtags that read, "#BULLYING #MakeALawForJamey."
The Livin' La Vida Loca singer long wrestled with publicly coming out, until revealing he was gay in 2010, writing on his website, "I am proud to say that I am a fortunate homosexual man."