Exclusive
Rebecca Zahau's Family Insist Death Was Not Suicide; Autopsy Report Prompts Calls To Reopen Case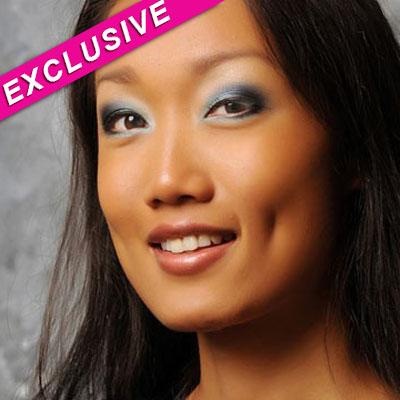 Explosive new evidence detailing how Rebecca Zahau was found gagged with a T-shirt wrapped around her mouth and with traces a tape residue on her legs should force investigators to reopen the case, according to the late woman's family.
"There hasn't been a suicide in known history by a woman with these elements," lawyer Anne Bremner exclusively tells RadarOnline.com. "The gagging and tape put it over the top."
Article continues below advertisement
An autopsy report obtained by News 8 in San Diego indicated "tape residue" was discovered on both legs of Zahau, 32, when she was found hanging at a Coronado mansion on July 13.
Zahau was found naked, bound and hanging at the historic Spreckels mansion in Coronado in what the Medical Examiner and the San Diego Sheriff's department have ruled a suicide by hanging.
The home is owned by her millionaire boyfriend, 54-year-old Jonah Shacknai.
"She had a reddish-orange rope ligature around her neck and a blue piece of fabric, possibly a shirt, around the neck outside of the ligature. A portion of this shirt was reportedly originally in the decedent's mouth," Deputy Medical Examiner Jonathan Lucas wrote in the report.
Reacting to the disclosure of the document, Bremner told RadarOnline.com: "I and the family believe that this was not a suicide. This explosive new information confirms our position."
MORE ON:
Celebrity Justice
Article continues below advertisement
In a 90-minute news conference last Friday, San Diego Sheriff William Gore said Zahau was distraught that her boyfriend's 6-year-old son, Max Shacknai, was gravely injured in a fall down the stairs July 11.
The boy died July 16, just days after Zahau's hanging.
"She had no history of depression, psychological or psychiatric disturbance or of suicidal ideation," Bremner, a high-profile Seattle-based lawyer, told RadarOnline.com.
"She had a normal evening before, had dinner with her boyfriend and his brother, talked to her sister on the phone, and was anticipating calling her sister in the morning and per her family making breakfast for her boyfriend as she always did first thing.
"The reports that she had angst at that time are false.
Jonah Shacknai Attends Girlfriend Rebecca Zahau's Funeral
"Her texts referenced were from a year before and benign. And the claim that she had lost weight and didn't work out was not true and admittedly was from six months prior."