Rebecca Zahau Alleged To Have Left Bizarre Suicide Note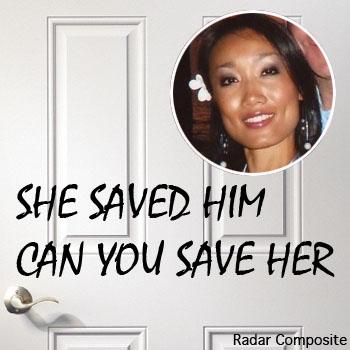 Did Rebecca Zahau leave a suicide note before hanging herself last month? That's what San Diego law enforcement officials believe.
"She Saved Him Can You Save Her" was written in black paint on a guest room door.
Zahau was found hanging naked and bound, a gag in her mouth, from outside a window in the Coronado, Calif. mansion she shared with her millionaire boyfriend Jonah Shacknai and his six-year-old son, Max. The San Diego County Medical Examiner and Sheriff Departments jointly ruled the July 13th death a suicide.
Article continues below advertisement
Her death followed a critical fall taken in the house by Shacknai's son on July 11. Officials believe she was devastated over the incident, and may have blamed herself. Max tragically died on July 16.
During their press conference on Friday, officials left out many details of the death which were later uncovered by local news media who obtained copies of the autopsy report.
One of those bizarre details was the wording on the message found painted on the door.
As RadarOnline.com previously reported, Zahau's family is convinced Rebecca did not kill herself. They are joined in their skepticism by noted pathologist Dr. Cyril Wecht who questioned many of the official findings.
Zahau's family has hired attorney Anne Bremner to pressure San Diego officials to reopen the case.
"The single most important thing is there has never been a reported suicide of a female like this. Bound hands and feet. Gagged. A noose around her neck. Naked. Blood down her legs. A shirt wrapped three times around her neck. Tied to a bed with neat slip knots and square knots," the Seattle attorney told ABC News.