Rebecca Zahau Suicide Ruling Questioned By Famed Pathologist Cyril Wecht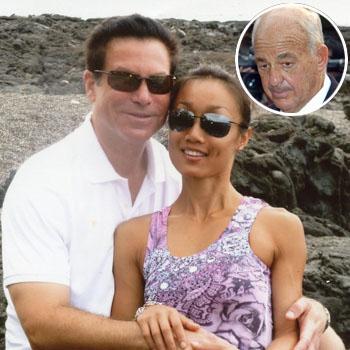 The ruling by San Diego County officials that Rebecca Zahau committed suicide last month has now been called into question by Dr.Cyril Wecht.
The famed pathologist -- who has consulted on many high profile cases including the assassination of President John F. Kennedy, the drug overdose of Elvis Presley and the O.J. Simpson murders -- analyzed the official autopsy report and found numerous inconsistencies with a death of suicide by hanging.
Article continues below advertisement
"She has subgaleal hemorrhages; those are hemorrhages on the undersurface of the scalp. I see no reason why she should have those." Dr. Wecht told KFMB-TV. "You get those when your head strikes something or is struck by something."
On July 13, Zahau was found nude and bound, hanging from outside the Coronado, Calif. mansion she shared with her multimillionaire boyfriend Jonah Shacknai and his six-year-old son, Max.
Max was critically injured in a fall inside the house on July 11. As RadarOnline.com previously reported, officials theorized that Zachau was distraught over the accident and took her own life. Tragically, the boy died on July 16.
The Medical Examiner did not explain, however, why she had a mysterious tape residue on her legs or a gag in her mouth.
Her family is convinced the woman did not take her own life, and they now have Wecht's findings to help bolster their belief.
Article continues below advertisement