Exclusive
San Diego Sheriff's Department Willing To Reopen Rebecca Zahau Case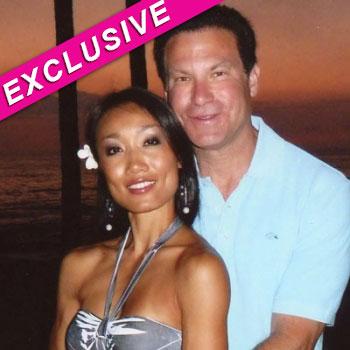 By Jen Heger - RadarOnline.com Legal Editor
The San Diego Sheriff's Department is willing to reopen the Rebecca Zahau case, RadarOnline.com is exclusively reporting. The department ruled her death a suicide last week.
Lt. Larry Nesbit of the San Diego Sheriff's Department tells RadarOnline.com exclusively: "If we get a new lead in the Zahau case, or a new witness comes forward, we would absolutely look into. Just because we made our findings last week that her death was a suicide, doesn't mean that if new evidence was presented to us, that we wouldn't look into.
Article continues below advertisement
"We would have an obligation to do so. it's really a matter of semantics, just because we said the case was closed on Friday, doesn't mean that we wouldn't open the investigation again."
Rebecca Zahau's naked body was found hanging from the balcony of her multi-millionaire boyfriend, Jonah Shacknai's Coronado mansion on July 13. Just two days earlier, Jonah's son Max, was found at the base of the stairs, unconscious. Max later died from his injuries. Jonah's brother Adam, found Rebecca's body hanging from the balcony and cut her down. Adam was the only person home when Rebecca died.
"We concluded beyond a shadow of the doubt, that neither Jonah or Dina (Max's mother, and Jonah's ex-wife) were at the house that night. Jonah and Dina were at the hospital at Max's bedside, or at the Ronald McDonald house, across the street from the hospital," Lt. Nesbit told RadarOnline.com.
"Rebecca didn't get to visit Max in the ICU as much as she might have liked because hospital policy prevented more than two persons from visiting the bedside, but she cared deeply for Max and did have an opportunity to visit him," a source close to the situation tells us.