Exclusive
California AG Could Still Probe Deaths Of Jonah Shacknai's Son & Girlfriend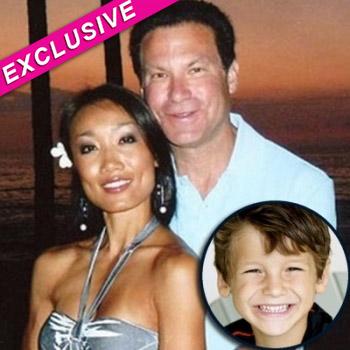 by RadarOnline.com Staff
The family of Rebecca Zahau isn't giving up its quest to have the mysterious mansions death case re-investigated, despite the California Attorney General denying a similar request by the woman's pharmaceutical tycoon boyfriend to take another look at the supposed suicide hanging and coincidental fatal fall of his son.
The Zahaus are challenging the San Diego County Sheriff's Department's finding that Rebecca, 32, killed herself by binding her wrists and ankles and hanging herself naked from a balcony at Jonah Shacknai's historic mansion in Coronado, California.
Article continues below advertisement
As RadarOnline.com revealed, the family's high-powered lawyer Anne Bremner sent an email to California Attorney General Kamala D. Harris on Wednesday requesting a full and independent investigation because she had obtained "compelling evidence to be investigated" and "new critical witnesses to be interviewed."
On Thursday, Harris said her office reviewed cases only for limited reasons, including allegations of gross misconduct by investigators, a clear conflict of interest or if a local law enforcement agency lacks resources or requests help.
Harris denied Shacknai's request for a the state inquiry for what he said was an effort to bring a "dignified resolution for everyone who has been touched by the horrible events of this summer,"
But a source close to the Zahau family told RadarOnline.com: "We are relying on a different provision of the law and are confident the Attorney General will launch an independent probe. Jonah Shacknai asked for a review of an investigation and conclusion in which he expressed confidence. The statute that applies to reviews didn't allow for that per the Attorney General. We, on the other hand, want an independent investigation."
Article continues below advertisement
Under the state's Constitution, the duty of the Attorney General is to "see that the laws of the State are uniformly and adequately enforced" and her office has "direct supervision over every district attorney and sheriff."
The Constitution states: "Whenever in the opinion of the Attorney General any law of the State is not being adequately enforced in any county, it shall be the duty of the Attorney General to prosecute any violations of law which the superior court shall have jurisdiction, and in such cases the Attorney General shall have all the powers of a district attorney."