Petit Home Is Now A Garden Memorial In Memory of the Murdered Family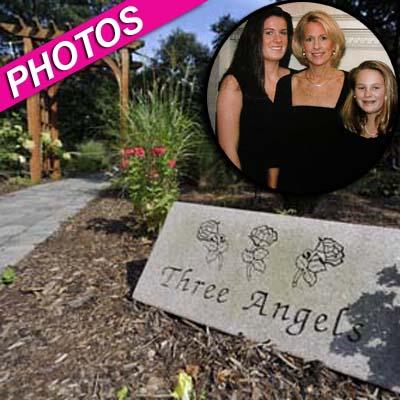 by Radar Staff
The Petit house in Connecticut -- the scene of a grisly home invasion, murder spree, and arson to cover up the crime scene -- is now a fitting memorial to the murdered family, and RadarOnline.com has photos of the garden that now brings new life there.
Joshua Komisarjevsky and Steven Hayes broke in and beat Dr. William Petit, and held his wife, Jennifer Hawkes-Petit, and daughters, Hayley, 17, and Michaela, 11, hostage, before and they doused the house with gasoline and set it ablaze. Dr. Petit was the sole survivor of the home invasion, Jennifer was strangled in the attack and the daughters both died of smoke inhalation and carbon monoxide poisoning.
Article continues below advertisement
As RadarOnline.com previously reported, Komisarjevsky - the second suspect in the most horrific murder in Connecticut history - is currently standing trial and charged with 17 counts including murder, abduction and assault in the triple homicide.
The house was mostly destroyed by the blaze and the rest of it was pulled down a year after the attacks, reported the Connecticut Public Broadcasting Network, CPTV, but the memory of the family lives on in a garden and memorial that neighbors joined forces to build.
Sue Clarke lived adjacent to the Petit property and helped with the planting. According to CPTV, she was afraid to walk on the grounds after the murders until the garden began to grow.
"It's so healing and so positive. It's full of colors and walkways and benches and the trellis and an arbor," explained Clarke.
The centerpiece of the memorial is a stone placard that reads, 'Three Angels,' with three roses engraved to represent Jennifer, Hayley and Michaela.
Article continues below advertisement
Elsewhere, crosses and rosaries hang from the trellises that the support the beautiful flowers and sad memories.
A long stone path leads in between shrubs, flourishing plants and rock garden that create a positive sanctuary for the family and local community to remember the victims.
As the garden grows, the trial of Komisarjevsky continues.
RELATED STORIES:
Dr. Petit Walks Out Of Court As Daughter's Death is Described