Michelle Williams Dreams Of Quitting Acting And Becoming 'A Laundress'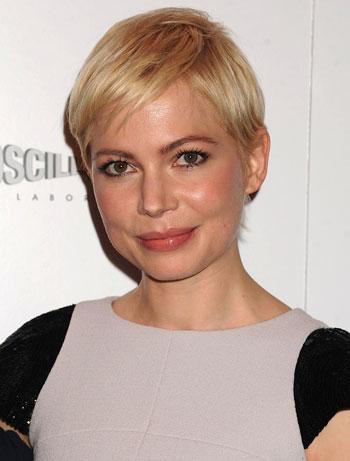 Be careful what you wish for... It may just come true!
Many would dream of being a mega-rich, super successful film star, but Michelle Williams has decidedly more 'average' aspirations.
The Shutter Island actress has dreams outside of being a movie star and likes to think about all the other jobs she could potentially hold if she were to leave the profession.
She told American Hobo magazine: "I often dream of quitting acting. Walking away and becoming a laundress or a sous chef or maybe writing other people's love letters for a living."
Article continues below advertisement
The 31-year-old star – who has recently completed filming My Week With Marilyn, in which she portrays screen icon Marilyn Monroe - has previously said she initially wanted to be a boxer when she was younger.
She said: "First I wanted to be a boxer. I don't know why but I wanted to fight Mike Tyson. That was the dream."
However, Michelle instead left school at 15 and moved away from her parents to California where she landed a role in teen drama Dawson's Creek before landing roles in films including Brokeback Mountain and Blue Valentine.
MORE ON:
Michelle Williams