VIDEO: Michelle Williams 'Can't Find A Meaning' In Heath Ledger's Death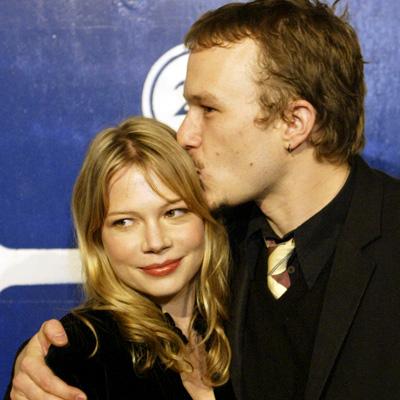 Michelle Williams, appearing in her first network TV interview since ex Heath Ledger's January 2008 death, told Nightline Wednesday that she still "can't find a meaning" in the accidental prescription drug overdose that claimed the life of the brilliant star of The Dark Knight at just 28.
Watch the video on RadarOnline.com
Williams told Nightline that "in a strange way," she misses the year following her ex's death, "because all those possibilities that existed then are gone."
Article continues below advertisement
The 30-year-old Blue Valentine star, whose 5-year-old daughter Matilda was born during her 3-year relationship with the late actor, said that a book she read during the year that followed Ledger's death, Joan Didion's The Year of Magical Thinking, made it feasible to her that Ledger "could walk through a door or could appear behind a bush.
"It was a year of very magical thinking, and ... in some ways I'm sad to be moving further and further away from it," she said.
The former Dawson's Creek star said, "There's a line from a book that gave me so much comfort and it says, 'When you've truly lost everything, then at least you can become rich in loss.'"
Williams, who was nominated for an Oscar for her work alongside Ledger in Brokeback Mountain, said she's "found meanings around the circumstance of Ledger's death, but the actual event doesn't have it, I can't find it ... I can't find a meaning for it."
She said raising Matilda is "going well" and it's the most important thing in her life.