Lourdes Travels With Mom Madonna After Venice Film Festival Drubbing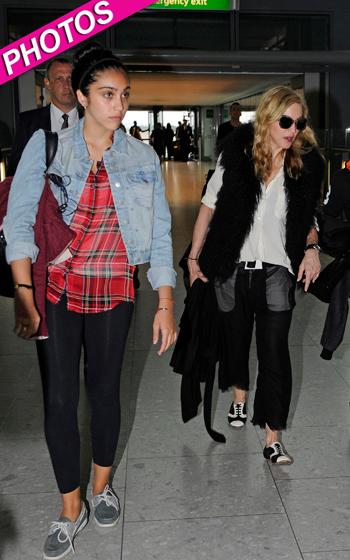 Lourdes Leon may only be 14, but she was looking very grown-up and in the lead when we spotted her with her mom Madonna at London's Heathrow Airport Sunday morning.
The two, along with Lourdes' younger half-brother Rocco Ritchie, were flying home from the Venice Film Festival where Madonna's new film W.E. -- Madge directed the Wallace Simpson biopic -- was savaged by critics and audiences alike.
Article continues below advertisement
Lourdes, already taller than her mom, has become a fashion trendsetter.
She was too cute in a mismatched bikini when she vacationed with her family on the coast of France last month.
And her look this morning was what teen girl is aiming for. Lourdes has already begun a career in fashion, and maybe she'll stick with that.
Success at the movies -- as her mother keeps discovering -- is harder than it looks.