Exclusive
Kelsey Grammer: 'I'm The Victim Of An Online Ponzi Scheme'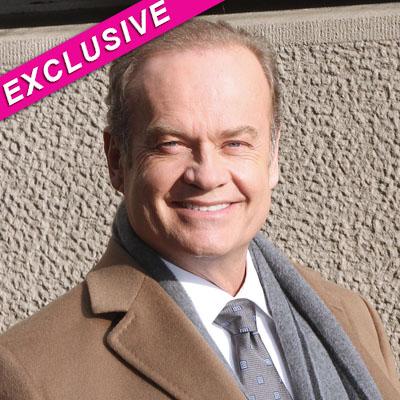 By Amber Goodhand - RadarOnline.com Reporter
Kelsey Grammer claims he's the victim of an online Ponzi scheme that has stripped him of nearly $200,000, Star magazine is exclusively reporting.
The Fraiser star claims his name and likeness were used without his permission on a website called Staropoly.com, and Grammer is now caught up in a lawsuit against the site's parent company, TODHD, which is being investigated by the Federal Bureau of Investigation.
Article continues below advertisement
EXCLUSIVE: Kelsey Grammer Caught Up In $100 Million Lawsuit
A 27-count lawsuit was filed in the Los Angeles Superior Court on August 15, accusing those behind the website of grand theft, extortion and credit card fraud.
While Grammer, 56, admits he initially helped to promote the site, he now says they were not legitimate and took him for a ton of cash.
"He told them consistently, 'You have no right to use my name,' and he then hired a lawyer," Grammer's rep told Star.
"He told them, 'Remove me from this site immediately.'"
According to the lawsuit, the site was "an illegal pyramid scheme operation in order to commit credit card fraud, with no monetary return to its associates."
Too Close For Comfort actress Lydia Cornell is part of the lawsuit seeking $100 million from those behind Staropoly.com, claiming she invested in the site that was nothing more than a credit card scam.