Exclusive
Paris Hilton's Ex Rick Salomon Reaches Settlement In Hollywood Poker Scandal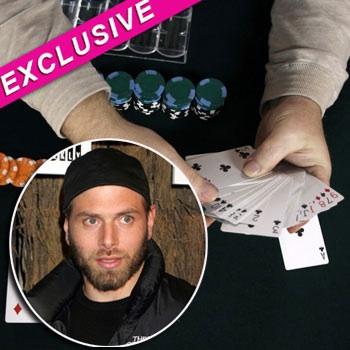 By Jen Heger - RadarOnline.com Legal Editor
Paris Hilton's ex-boyfriend, and sex tape partner, Rick Salomon, has reached a settlement in a lawsuit that was filed in connection with the Hollywood poker scandal, RadarOnline.com is exclusively reporting.
Howard Ehrenberg, the court appointed trustee, filed lawsuits against a myriad of Hollywood A-listers, including Tobey Maguire and Nick Cassavetes for winnings they made from high stakes poker games that were organized by convicted fraudster Brad Ruderman.
Article continues below advertisement
EXCLUSIVE DOCUMENTS: Salomon Reaches Poker Settlement
Ehrenberg is attempting to recoup money for a jilted group of investors that lost money in a hedge fund that was an elaborate Ponzi scheme orchestrated by Ruderman.
Salomon has agreed to pay $10k to the investors, but states in court docs: "He (Rick Salomon) did not have any actual or inquiry notice of any kind that the Debtor, Ruderman Capital Management, or Bradley Ruderman were engaged in a Ponzi scheme, or any other improper activity."
An FBI investigation into Ruderman, the CEO of Ruderman Capital Partners, uncovered how he lost $25 million of investor money in clandestine poker games held on a twice-weekly basis in suites at the Four Seasons Hotel in Beverly Hills and the Viper Room on Sunset Boulevard.
Ruderman is currently in prison until 2018 in Texas for wire fraud and two counts of investment adviser fraud.
A trial date has been set for Spider-Man, Tobey Maguire's lawsuit in which it's alleged that he won over $300k in the high stakes poker games. Maguire says he shouldn't have to pay the money back because he contends the games were legal. The trial is expected to begin in January 2012.