Exclusive
Jonah Shacknai Learned Of Girlfriend Rebecca Zahau's Death Via Text Message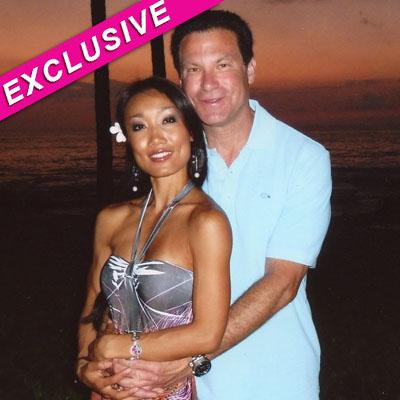 Rebecca Zahau's billionaire boyfriend, Jonah Shacknai, was notified via text message that his girlfriend had killed herself, RadarOnline.com is exclusively reporting.
Rebecca's family vehemently disagrees with the San Diego Sheriff's Department's conclusion that she committed suicide and are pushing for the investigation to be reopened.
Rebecca's naked body was found hanging from the balcony at her boyfriend's mansion in Coronado, CA. (a posh suburb of San Diego), two days after his son, Max, 6, was found unconscious at the base of the stairs. Max later died from his injuries.
Article continues below advertisement
Several search warrants that the San Diego Police Department executed as part of the investigation, and remained under seal until a San Diego judge ordered their release, reveal shocking new details about the mystery surrounding the controversy of this case.
The search warrants state that the Medicis CEO, who was reportedly at his son's bedside at Rady Children's Hospital at the time of Rebecca's death, told cops that: "He Jonah Shacknai received a text message from his brother, Adam Shacknai, on July 13, 2011 at about 06:48, advising that Rebecca had hung herself."
There are at least two more search warrants that remain sealed, a source close to the situation tells RadarOnline.com.
Court records indicate that Adam Shacknai called 911 at approximately 6:48 am, and that "Rebecca Zahau had hung herself." Adam was the only person home on the evening of July 12, 2011, and July 13, 2011, the search warrant asserts.
"The primary focus of our investigation is to determine whether or not the death of Rebecca Zahau is a suicide or a homicide. By examining all of the information related to Jonah and Dina's cellular phone numbers and account information, I will be able to determine their location at the time of Rebecca's death. I will also be able to determine who they were communicating with during the time frame that Rebecca's death occurred," the investigator that requested the search warrants stated in his application on August, 24.