Jennifer Garner: 'It Would Be Weird To Have A Boy'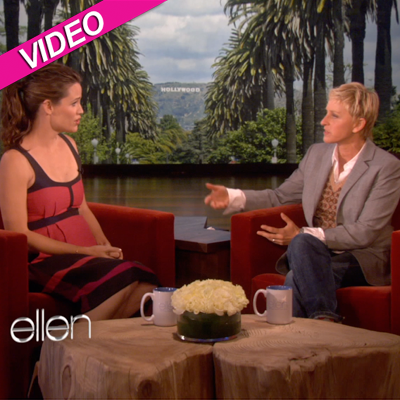 by RadarOnline.com Staff
Jennifer Garner has two daughters with hubby Ben Affleck, and on Tuesday's edition of Ellen, the expectant mother opens up about whether she wants to have her first boy or another little girl.
Garner, 39, told Ellen DeGeneres her two daughters, Violet, 5, and Seraphina, 2, "don't really care about the gender of the baby as much, as long as we name it what they want it to be named."
Some of the names the girls have bandied about, according to Garner, include Ralphie, Frankie, Minnie Mouse, Daisy Duck and Rosemarie.
Article continues below advertisement
Asked if she wants to have a boy or girl, Garner said she sees the positives in either scenario.
"Everyone says, 'Oh I hope it's a boy,'" the Alias beauty told DeGeneres. "I'm one of three girls, and my little sister is awesome, so I just want a Suzanna ... but obviously we'd be happy either way.
Jessica Alba Gives Birth To A Daughter!
She said "it would be so weird to have a boy, and cool and different; and I'm sure it would be fun for Ben, he likes baseball and all that stuff.
MORE ON:
hollywood happenings