Ben Affleck & Jennifer Garner Expecting Third Child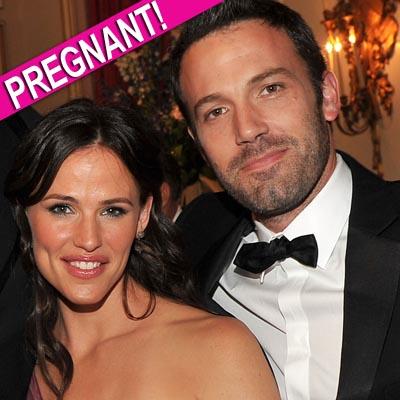 A-list Hollywood couple Ben Affleck and Jennifer Garner are expecting their third child, RadarOnline.com has learned.
Affleck and Garner, who have two daughters -- Violet, 5, and Seraphina, 2 -- told the AP they're are "thrilled" about the pregnancy.
Garner, 39, is in her second trimester, sources said, adding the couple has been trying for a baby for a while as they've been keen to extend their family.
Article continues below advertisement
"She's always wanted three kids," the source said. "This was her plan all along."
Bikini Babes – Family Fun In The Sun!
The Alias beauty has previously said there's no correct method to raise children, so she aims to suit her family's needs.
"It's tricky, I don't think there's any right way to be a mom," Garner said. "Whatever works for you, don't judge yourself for it. And don't let others judge you.
"Just do what feels best for your family, and if that's going to work, then go to work with your head held high, and if that's staying at home, then don't let yourself feel any less for being at home with your kids."
Jessica Alba Gives Birth To A Daughter!
Next up for Affleck, professionally, is a starring role and directing gig in a CIA-based film titled Argo.
He'll play Tony Mendez, the CIA infiltration expert who used the guise of a Hollywood production to rescue six Americans who were trapped in Iran during the hostage crisis.
The film, based on a Wired magazine article titled "How the CIA Used a Fake Sci-Fi Flick to Rescue Americans from Tehran," also stars John Goodman, and Oscar winner Alan Arkin.
RELATED STORIES:
Alicia Silverstone Shows Off Her Baby Bear Blu