Jenelle Evans Found Guilty Of Simple Affray -- Escapes Jail Sentence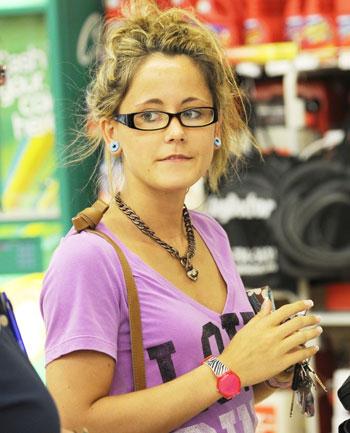 Teen Mom 2 star Jenelle Evans has been found guilty of simple affray in connection with a violent fight that was all caught on videotape.
The other girls in the fight, Brittany Maggard and Britany Truett also were found guilty of the same charge. The simple assault charge was dismissed.
All three received the same sentence of a 30 day jail sentence, suspended, 12 months supervised probation, 24 hours of community service, and all must complete anger management classes.
Article continues below advertisement
Evans was smiling after proceedings. Jenelle has been on probation since April 2011 for a drug paraphanalia charge. If they violate terms of their probation, they will go to jail.
Evans will appear in court for that case on September 28 for a probation violation because she allegedly tested dirty during a drug test.
Jenelle's attorney Dustin Sullivan told RadarOnline.com: "The general public saw three minutes of a fight video that was taken out of context. There was a lot more that happened prior to and after the video was rolling. Truett portrayed herself as a victim and we never saw it that way and we are glad the judge saw that as well.