Heather Locklear Turns 50!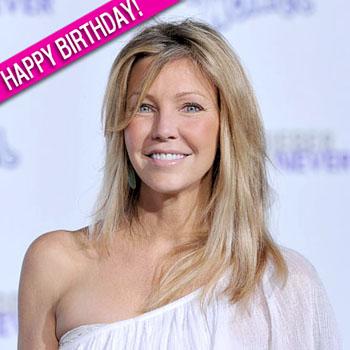 Happy half a century to Heather Locklear!
The stunning Melrose Place star is celebrating her 50th birthday Sunday and RadarOnline.com is taking a look at her through the years.
It's hard to believe Heather is actually 50, with her blonde locks and fresh face, she looks as young and gorgeous as ever.
And this could have something to do with her new husband-to-be, actor Jack Wagner. The longtime couple announced their engagement last month.
Article continues below advertisement
Locklear - who dated the likes of Tom Cruise, and was married to rockers Tommy Lee and Richie Sambora - shot to fame in television shows, Dynasty and T.J Hooker in the early 1980s.
She is currently filming the TV movie The Assistants. She's denied the rumors that she and Wagner were planning a reality show show about their upcoming wedding.
RELATED STORIES:
Kristen Cavallari 'Dumped' By Jay Cutler - The Wedding's Off