Jason Mraz Is Engaged!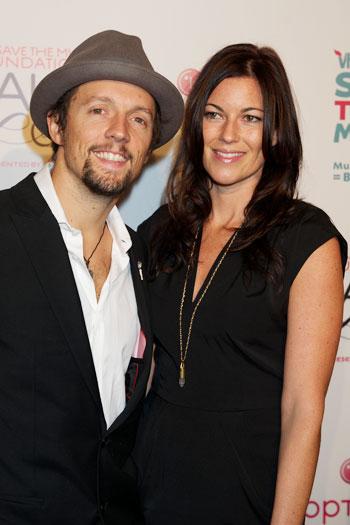 Jason Mraz has told Tristan Prettyman "I'm Yours," RadarOnline.com is happy to report. The couple became engaged Thursday.
The pop star announced the good news on his Twitter page. "SHE SAID YES. For once, I am speechless," he Tweeted.
Tristan, a singer/songwriter, was even more enthused. "Holy Crap! Man of my dreams!!!" she Tweeted back. "For the rest of my life!!!"
Amid all the year-end break-ups in Hollywood, the Mraz engagement is great news for the holidays. Congrats!
Article continues below advertisement
RELATED STORIES:
VIDEO: Jason Mraz & Other Celebs Share Their Tips For Going Green