Exclusive
Teen Bride Courtney Stodden Signs Deal With Merv Griffin Entertainment For Reality Show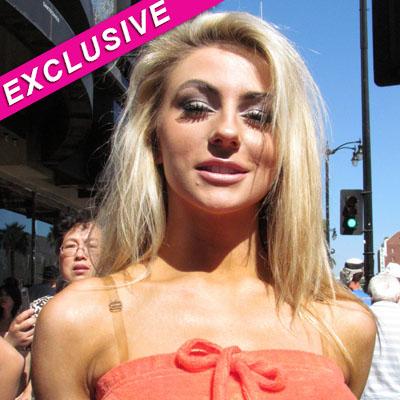 RadarOnline.com Senior Reporter
Teen bride Courtney Stodden has signed a deal with a production company to produce her reality show Radaronline.com has exclusively learned.
The 17-year-old and her Green Mile actor husband Doug Hutchison have signed a deal with Roy Bank, the president of Merv Griffin Entertainment.
"We are so excited to be working with Roy Bank, a great professional in this business," Courtney and Doug exclusively told Radaronline.com.
Article continues below advertisement
"We are proud that we were able to find the perfect producer for our reality show and are thrilled to be working with this prestigious production company."
Bank was the executive producer of reality show hits like Mark Burnett Productions' Are You Smarter Than A Fifth Grader?
"The reason we went with Roy is because we feel that he is the man who will be able to place Courtney's show in front of the best network for her," Krista Stodden, Courtney's momager, told Radaronline.com.
The reality show will give viewers a look into the newlywed's unconventional lifestyle and promises to be no holds barred.
"They are going to be very, very open about their lives," Courtney's mom said. "They want everybody to see their life. Nothing is off limits."
Courtney Stodden will be answering questions live on RadarOnline.com's Facebook page Thursday, September 22 at 2pm East Coast/11am west Coast.