Amy Winehouse Was 'Full Of Love,' Says Dad Mitch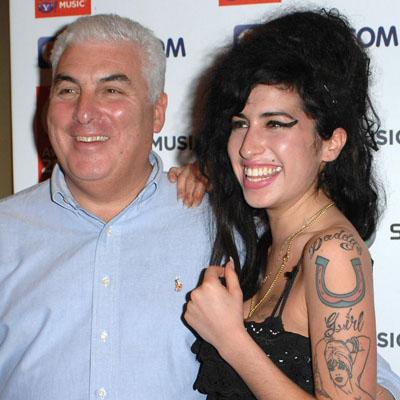 Mitch Winehouse says his troubled daughter Amy was "full of love" and he would give her "a cuddle" if she were still alive to show her how much she herself was loved.
The former taxi driver is still mourning the passing of the Rehab singer -- who died in July at the age of 27 -- although he has been comforted by the outpouring of praise for her by her fans and the public.
Mitch also revealed Amy was a person who was full of love even for "people who didn't deserve it".
Article continues below advertisement
In exclusive interview on Piers Morgan Tonight which will air on CNN and CNN International next week, Mitch said: "She had so many qualities and so many frailties, but she was a wonderful girl and a wonderful friend and all of the nonsense that was written about her over the last five or six years has all gone now.
"Everybody is full of love and admiration for her, as she was. She was full of love, even for people who didn't deserve it. I just wish she was here so we could give her a cuddle."
Meanwhile, Mitch has revealed the charity set up in Amy's name will be launched on September 14.
The Amy Winehouse Foundation will give assistance to young people suffering from drug and alcohol problems and the Jazz musician is hoping the charity will be able to turn her family and friends' "grief into positive action".
Writing on his twitter page, Mitch said: "The launch of Amy's foundation 14th September. We will turn our grief into positive action. (sic)"