Amy Winehouse's 'Body And Soul' Released Today -- On What Would Have Been Her 28th Birthday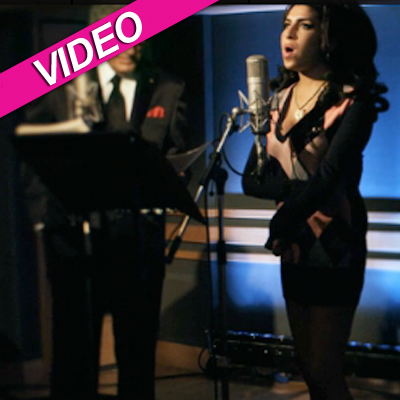 It's a sad day for family, friends and the many fans of late Rehab singer Amy Winehouse -- Wednesday would have been her 28th birthday.
To mark the occasion, Body and Soul -- the haunting song Winehouse recorded as a duet with Tony Bennett
only a few months before her death -- is being released today. Proceeds from the song will go to the Amy Winehouse Foundation, established by her family. The foundation is officially being launched today.
Article continues below advertisement
Meanwhile, in a new interview with the Associated Press, Amy's father says his crusade to get her off drugs often turned physical, as he fought with those who were supplying his daughter with narcotics.
"I spent my time fighting with drug dealers, and I mean proper fighting," Mitch Winehouse told the A.P. "And I'm a middle-aged man, who is overweight, having fistfights with people."
Winehouse said his daughter finally gave in when she saw how hurt her family was: "She witnessed all this stuff going on, of how her family and her friends were fighting gangsters and she decided she didn't want to put her family in that position anymore."
Winehouse -- who struggled for years with drug and alcohol addiction -- was found dead at her London home on July 23.
Mitch said he was not aware early on as to the depth of her addiction.
"I didn't know the extent of her problem until maybe four months before she decided to quit," he said.
Mitch believes his daughter died of a seizure related to alcohol detoxification. She had seizures in the past, he said. A full inquest into her death begins next month.