Exclusive
Dina Lohan Not Concerned With Daughter Ali's Sudden Weight Loss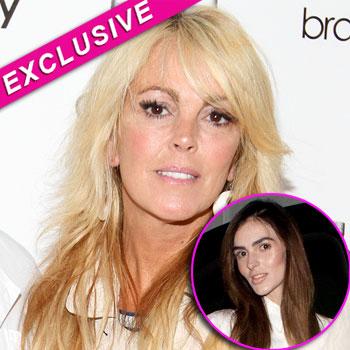 Article continues below advertisement
"Dina is adamant though that Ali is just going through a very big growth spurt, and there is absolutely no cause for concern," a source close to the situation tells RadarOnline.com. "If Dina thought for one moment that Ali was suffering from an eating disorder, or feeling the pressure to be thin, she would terminate Ali's modeling contract, and get her the necessary help.
"Ali is the one who has pestered her mom for years to get into the business. Dina held-off for years, but felt now the time was right for Ali to get into the business. As long as Dina isn't concerned, Lindsay isn't worried either."
Lindsay defended her sister on Twitter: "I love how haters pick on my sister yet every runway model is just as thin! My sister is gorgeous and I'm so proud of her and her career!!!!"
"Lindsay feels that people are just jealous of the Lohans and only want to focus on negative aspects of their lives," the source says. "Lindsay is giving Ali career advice, and telling her to ignore all of the negativity."
Article continues below advertisement
As RadarOnline.com previously reported, Ali has denied she has had plastic surgery, and insists that she has no weight issues.
Her publicist, Steve Honig issued the following statement to RadarOnline.com: "Aliana has never had any type of plastic surgery in her life, nor has she ever considered it. Her success as a model lies with her natural looks and she has no interest in changing that. During the past two years, she has gone through a normal teenage growth spurt that has made her taller and slimmer.