Ali Lohan's Modeling Agency Speaks Out On Plastic Surgery Controversy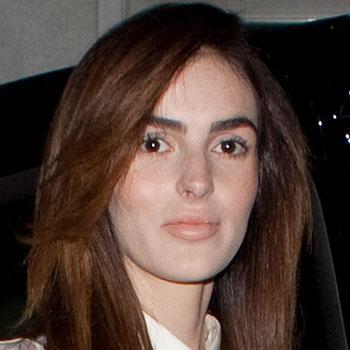 By Alexis Tereszcuk - RadarOnline.com Senior Reporter
Ali Lohan's shocking new look has come as a surprise to many people, but the teen's new employer is standing behind their client.
Lindsay's 17-year-old sister signed a contract with NEXT Model Management LA and the firm released a statement to RadarOnline.com denying that she's had plastic surgery.
"Contrary to recent reports, I can confirm that Aliana Lohan has not had any surgery," Alexis Borges, the agency director said. "As a young girl who is growing up, it's natural for her facial features to change slightly, and we see this with many of the younger models we represent. Aliana is a beautiful 17 year old girl who is growing into her face and body, as is the norm for someone of her age."
Article continues below advertisement
However, RadarOnline.com spoke with Dr. Gary Alter, from E!'s now defunct TV show Dr. 90210, who has not treated Ali, and he said he believes she's had work done to change her appearance as she launches her modeling career.
"It's obvious to me that her eyebrows are higher than they were before," Dr. Alter told RadarOnline. "There doesn't appear to be much movement on her forehead, and she looks like she has had Botox.
"Botox can actually raise eyebrows and get some of the wrinkles out."
Another plastic surgeon agrees that, in their opinion, Ali has undergone procedures to alter her appearance.
"Ali has lost a drastic amount of weight which has exaggerated her jawline and skeletal features," Plastic surgeon Alex Karidis, who has not treated the teen, told RadarOnline.com.
"She looks like she's had injectable fillers in her cheekbones as they are lot more defined now. It would be a quick and easy procedure to do especially if she wants to enhance her features as a new model."
Article continues below advertisement
Ali's father Michael Lohan expressed his fear for his daughter exclusively to RadarOnline.com. "It's scary to see my daughter looking like this," he said. "Ali was always on the thin side but seeing how much weight she's lost there appears to be a drastic change that concerns me."
Ali has been living with Lindsay this summer, attending concerts, weddings and dinners out, but her father says that he is concerned about his youngest daughter.