Exclusive
Shocking Tapes Of Polygamist Warren Jeffs Instructing 14-Year-Old On Sex Training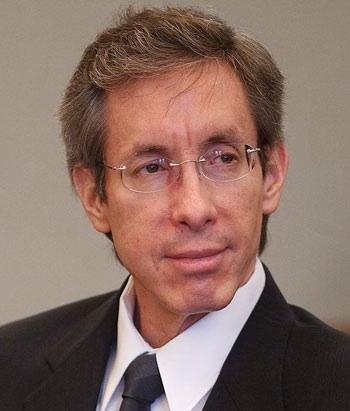 By Alexis Tereszcuk - RadarOnline.com Senior Reporter
Polygamist cult leader Warren Jeffs interrupted court multiple times on Tuesday as prosecutors played a shocking audio recording of him telling his 14-year-old "spiritual wife" how to please him sexually.
Jeffs, 55, is on trial in Texas for sexually assaulting two girls, ages 12 and 15, but he claims they were his wives in a "spiritual marriage."
He is the head of the Fundamentalist Church of Jesus Christ of Latter Day Saints.
Article continues below advertisement
As the audio recording was played Jeffs repeatedly spoke over it, saying: "I am but a mortal man seeking peace. I am not a threat to anyone. My faith is my only weapon."
The recording was made while Jeffs was in his car and was difficult to hear in the court. "A good wife is trained for her husband and follows the spirit of the peace," Jeffs says. He also talks about "drawing close" or "being close," which is how he refers to having sex. Two female voices were heard saying "OK," on the tape.
Texas Ranger Nick Hannah testified about finding documents and recordings after police raided Jeffs church in West Texas in 2008.
Hannah read from the journals that Jeffs kept. According to the PatriotLedger.com the journals said the recording was made when Jeffs "took the 14-year-old the night after their wedding with him and another of his new wives on a car ride outside the church's headquarters along the Utah-Arizona border for "training."
Article continues below advertisement