Tony Hawk Smiles With Missing Tooth After Skateboarding Accident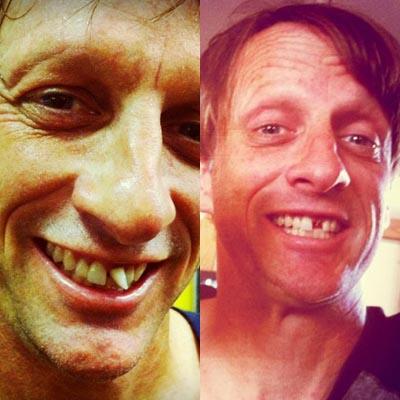 Looks like someone is due a visit from the tooth fairy.
Hours after Tony Hawk posted a photo of himself on Twitter with one of his front teeth hanging after a skateboarding accident, he posted another pic -- this one showing the tooth missing!
Along with the photo, he tweeted: "My new look".
As we told you earlier, the skateboarding icon had an accident at Jacksonville, Florida's Kona Skate Park Tuesday, dislodging one of his front teeth in the process.
Article continues below advertisement