Exclusive
Taylor Armstrong Has Invited All Of The Beverly Hills Housewives To Russell's Memorial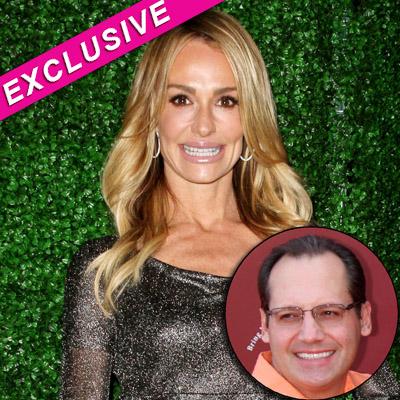 By Jen Heger - RadarOnline.com Legal Editor
Taylor Armstrong has invited all of her Real Housewives of Beverly Hills co-stars to her estranged husband, Russell's private memorial Wednesday, RadarOnline.com is exclusively reporting.
Taylor made the decision late Tuesday afternoon to invite her fellow Housewives. "A lot of thought and consideration went into Taylor's decision to invite the entire cast. In the end, Taylor didn't want to exclude anyone, and even though she doesn't get along with all of them, Taylor wanted them there. The girls have been very supportive to her throughout this entire tragedy. Taylor needs her friends around her more than ever," a source close to the situation tells us.
Article continues below advertisement
As RadarOnline.com previously reported, Russell committed suicide last week after he stopped taking his anti-depressant medications to control his rage issues. He was 47.
Russell Armstrong's Family Considering Suing Bravo
In wake of the circumstances surround his death, Taylor didn't think her 5-year-old daughter Kennedy should go to her father's memorial.
"Taylor doesn't think it's in Kennedy's best interests to go to the memorial. It's very hard to grasp as a 5-year-old, and given the way in which Russell died, well, Taylor doesn't want Kennedy to accidentally overhear someone talking about Russell's suicide. Taylor is protecting Kennedy, period. This little girl has been through enough with her parent's divorce, and now having to deal with her dad's death," the insider says.