Russell Armstrong's Ex-Wife & Ex-Fiancée 'Completely Devastated' At Suicide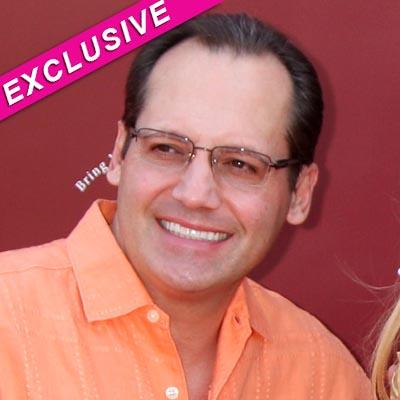 The late Russell Armstrong's ex-wife and former fiancée, Barbara Fredrickson and Milette Fields respectively, issued the following statement to RadarOnline.com on Thursday:
"Our family is completely devastated to have lost a loving husband and wonderful father, which is how Russell will always be remembered in our hearts and minds," the women, who both had children with the late Real Housewives of Beverly Hills star, told us. "Our friendship surpassed the marriage, and our main focus will continue to be on our children, who we want to protect during this difficult time.
Article continues below advertisement
"Our hearts are heavy and we kindly ask for privacy as we begin the process of recovering from losing such a positive and loving human being."
The women said they make no further statements regarding the troubled businessman's death.
Armstrong is survived by wife Taylor and three kids: son Aiden, 13 (with ex-wife Fredrickson); son Griffin, 11 (with former fiancée Fields); and daughter Kennedy, 5 (with Taylor).
The investment banker/ venture capitalist married Fredrickson in 1996. After they broke up, he found love with Fields. Following their split, he married Armstrong in 2003, and the couple's ups-and-downs were well-documented on the Bravo reality show.
At the time of his death, the couple was going through divorce proceedings, with Taylor claiming Russell had physically abused her.
The statement was released just hours after Armstrong's mother, John Anne Hotchkiss told Jane Velez-Mitchell her family was "circling the wagons" and warned Bravo they'd "better not air one frame of my son -- or else!"
Article continues below advertisement
Also on Thursday, Russell's step brother, Wade Jackson told RadarOnline.com the family is considering a lawsuit against Bravo, as they believe the network is "at fault" for diving Russell over the edge.
Russell Armstrong Was 'Concerned And Scared' For Tell-All Book
"Russell's dad doesn't want to talk about what happened to him with a lot of people," Jackson said, "but everyone in the family thinks that Bravo is to blame."