War Erupts Over Russell Armstrong's Funeral Between Taylor And His Family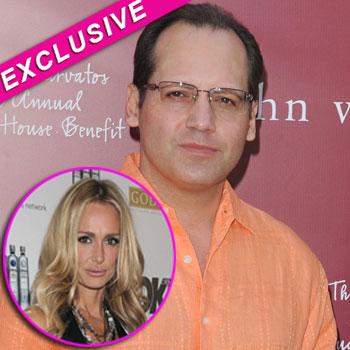 By Jen Heger - RadarOnline.com Legal Editor
UPDATE: Ronald Richards tells RadarOnline.com, "They Taylor's reps have now provided one relative in the family the information about the funeral plans. They still have not called the mother, father, or sister. An hour and a half after after this story ran, they provided the information."
A bitter war has erupted over the funeral arrangements being made for Russell Armstrong by his estranged wife, Real Housewives of Beverly Hills star, Taylor Armstrong, and his grieving family, RadarOnline.com is exclusively reporting.
Article continues below advertisement
Ronald Richards, Russell's powerhouse attorney, tells us his parents and sister have been left in the dark about the funeral plans.
"I am deeply disgusted that Taylor would use her family law attorney to create cover, by lying to me over a period of days, on her behalf in writing that she would share the funeral location and time with my client's mother, father, sister and other family members," Richards said.
"Instead, no one has contacted them and it is apparent now that Taylor is using this death to further injure the Armstrongs. As if filing for divorce was not enough, this act of cutting out his mom, dad, and sister is frankly, despicable.
Richards goes on to explain to RadarOnline.com that although Taylor had filed for divorce from Russell, it was not complete at the time of his death - which leaves her in control after his suicide on Monday.
Article continues below advertisement
"Laws need to be changed that a spouse who files for divorce should be removed at the time of filing from control over someone's remains to prevent the grotesque second tragedy that is occurring here," Richards said.
Russell's sister, Laurie Kelsoe, is disgusted by Taylor's behavior, according to Richards: "When I contacted Russell's sister minutes ago, her response was, 'Taylor can go to hell.' His father is distraught and furious that Taylor would treat him this way."