Exclusive
Taylor Armstrong Considering Turning To FBI Over Russell & Pal's Suicides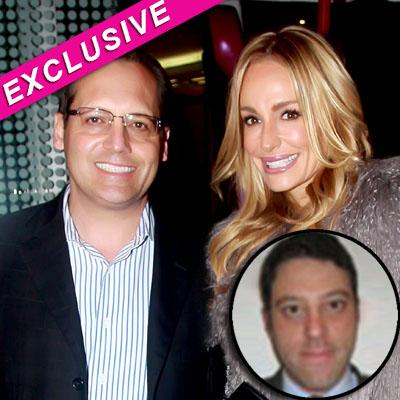 By Jen Heger - Radar Legal Editor
Taylor Armstrong is mystified about the reason her estranged husband, Russell Armstrong, and business associate, Alan Schram, both committed suicide within days of each other.
The reality TV star is so baffled, in fact, that she's considering turning to the FBI to determine if there was a criminal motivation for the suicides, RadarOnline.com is exclusively reporting.
Article continues below advertisement
Schram shot himself in the head, the day after Russell's body was found hanging from electrical chord at a friend's house in Los Angeles on August 15.
Russell Armstrong and Alan Schram were both members of the same club -- a group of investors who critiqued each other's financial portfolios and Schram was the managing partner of Wellcap, a Los Angeles based hedge fund.
Even though the Los Angeles Coroner ruled both deaths a suicide, a source close to the situation tells RadarOnline.com: "Taylor is leaning towards turning over some information that might be of interest to the FBI, which could shed some light as to why both men killed themselves.
"Taylor's instincts are absolutely telling her that something much more was going on with these two men, than anyone knows about," the source continues.
"Could it involve criminal activity? Very possibly. Taylor is going through Russell's things and paperwork and sorting through information, and putting aside things that she thinks are out of the norm. It's very likely she will be turning over that information to the FBI.
Article continues below advertisement