Singer Gavin DeGraw Was Hit By Cab After Vicious Attack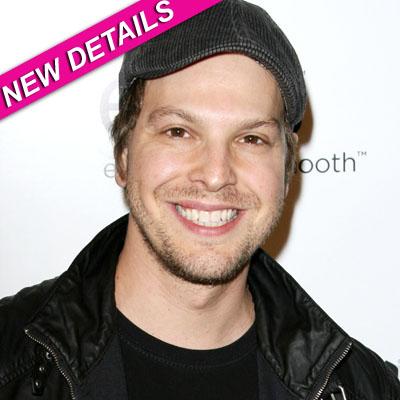 By Neil Woulfe - RadarOnline.com News Director
Shocking new details are coming out about the vicious attack on Gavin DeGraw, best known for his smash hit song I Don't Want To Be.
Police are now telling RadarOnline.com that the singer, 34, was hit by a cab after he was beat up by a group of thugs in New York early Monday. He remains hospitalized with a broken nose and other injuries.
Police tell us the incident involving the taxi driver is under investigation and will not say if the cabbie will face a citation.
Article continues below advertisement
The New York Post reports that DeGraw had just enjoyed a night of drinking with pals when he was randomly attacked between 3:50 am and 4:20 am Monday. Sources told the Post that the attack did not appear to be a robbery.
After the thugs fled, DeGraw stumbled off – apparently dazed and confused -- and was hit by the taxi as he walked the streets.
Police say it was not clear what led to DeGraw's attack in the city's East Village or how many individuals assaulted the singer.
DeGraw's rep issued a statement saying: "Gavin DeGraw was assaulted late Sunday night and taken to the emergency room at Bellevue Hospital by ambulance. He is currently under observation."
While RadarOnline.com asked DeGraw's camp about reports he had been also hit by a cab, they would neither confirm or deny it.
DeGraw remains in stable condition after suffering the broken nose and facial cuts in the attack, Grimpel said. The identities of his attackers are still unknown, he added.
Article continues below advertisement
DeGraw had just left a group of his friends when he was assaulted, Grimpel said.
The singer/songwriter, who was born in New York state, got his first taste of the business when he played in nightclubs in and around Manhattan and hit it big when I Don't Want To Be was chosen as the theme song for the television drama, One Tree Hill. His other top songs include Chariot and Follow Through.
On Tuesday's Live! With Regis and Kelly, the co-hosts shared that DeGraw was scheduled to appear on their program on Wednesday. They wished him a speedy recovery.