Exclusive
Prosecutors Expected To Rest Case Wednesday In Trial Of Polygamist Warren Jeffs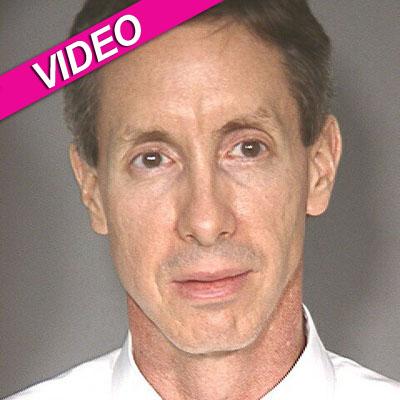 The state of Texas is expected to rest its case Wednesday in the sexual assault trial of polygamist cult leader Warren Jeffs.
Before they rest, however, prosecutors are expected to play another audio recording that allegedly documents the sexual assault of a child – this time, a 12-year-old victim.
On Tuesday night -- as court ran late into the evening -- Jeffs interrupted court several times as prosecutors played a shocking audio recording of him telling another child, his 14-year-old "spiritual wife," how to please him sexually. ( That 14-year-old gave birth to his child when she was 15).
Article continues below advertisement
Jeffs, 55, is on trial in Texas for sexually assaulting two girls, ages 12 and 15, but he claims they were his wives in a "spiritual marriage."
He is representing himself and is not expected to call any witnesses in his own defense, but will plead his case in his closing statements.
As the audio recording involving the 12-year-old was played in court, Jeffs repeatedly spoke over it, saying: "I am but a mortal man seeking peace. I am not a threat to anyone. My faith is my only weapon."
The tape was different to hear at times, but certain phases could be clearly heard. "You have to know how to be sexually excited and to help each other ... and you have to be ready for the time I need your comfort," a man's voice says on the recording.
"This is your mission. This is how you abide the law," the man adds.
Jurors -- many of whom had their heads lowered and eyes closed as the recordings played -- could also make out certain disjointed phrases, such as, "Take your clothes off. Do it right now."
Article continues below advertisement
The sounds of crying followed.
"Just don't think about the pain; you're going to heaven," the man says at one point.
"The world's view of sexual relations is selfish; the celestial view is not," he says at another.
The recording was made while Jeffs was in his car.
Texas Ranger Nick Hannah testified about finding documents and recordings after police raided Jeffs church in West Texas in 2008.
Hannah read from the journals that Jeffs kept. According to the PatriotLedger.com the journals said the recording was made when Jeffs "took the 14-year-old the night after their wedding with him and another of his new wives on a car ride outside the church's headquarters along the Utah-Arizona border for "training."
Jeffs' kept records of his 2004 marriage that was to last "for time and all eternity" with the 14-year-old girl, and he said the child was "pure and innocent and willing to obey," and told her parents that she belonged to him.
Jeffs, the leader of the Fundamentalist Church of Jesus Christ of Latter-day Saints, is charged with two counts of sexual assault on a child and one count of bigamy stemming from a 2008 raid on a ranch near Eldorado, Texas, operated by his church. He is expected to be tried on the bigamy charge later.