Kate Middleton Wears $2400 Outfit To Meet Riot Victims In London With Prince William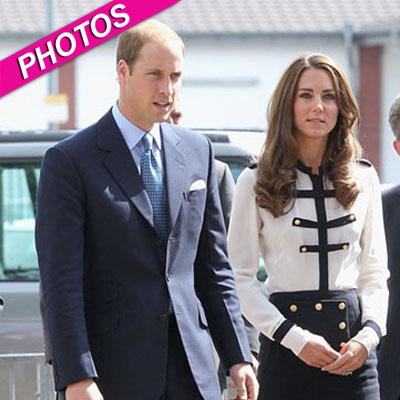 Prince William and Kate Middleton Friday toured parts of London left in shambles from last week's massive riots and even met with some of the victims of the violence and the Duchess of Cambridge was dressed in a stylish new $2,400 outfit.
In a new $1355 Alexander McQueen Military silk Georgette blouse and $995 embellished wool crepe skirt the future Queen of England looked stunning during the visit.
Article continues below advertisement
The royal newlyweds visited Summerfield Community Centre in Birmingham -- one of the areas hardest-hit by the violence that left five people dead and resulted in widespread looting, arson and violence.
The dashing couple got a guided tour from a local leader. CBS News Royal Contributor Victoria Arbiter said on The Early Show that the royal couple's visit, along with visits by Prince Charles and Camilla and Prince Harry earlier in the week, adds weight to the tragedies experienced throughout the country.
"The fact (that William and Kate have) gone to the area of Birmingham is particularly poignant," Arbiter said.
"Three men lost their lives in a very violent attack, they were run over by a car, there was an open-air funeral held yesterday that 20,000 people from multiple faiths all attended. And the fact that William and Kate have gone there -- they spent time with the families of the men who died -- is really special."