Motown Songwriter Nick Ashford Dies At 70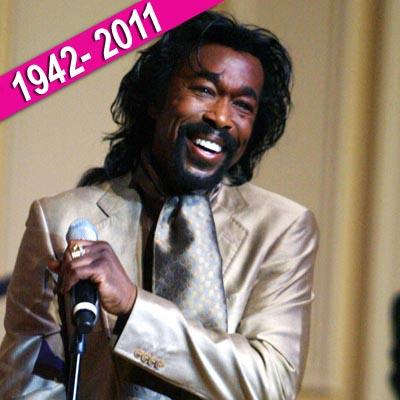 Legendary Motown singer/songwriter Nick Ashford died Monday at a hospital in New York after a battle with throat cancer, according to his longtime friend, publicist Liz Rosenberg. He was 70.
Ashford and his wife Valerie Simpson -- referred to professionally as Ashford & Simpson -- wrote hits for artists such as Diana Ross ("Ain't No Mountain High Enough"), Marvin Gaye ("You're All I Need To Get By" with Tami Terrell), Ray Charles ("Let's Go Get Stoned") and Chaka Khan ("I'm Every Woman").
Article continues below advertisement
"His music is unmatched in terms of great songwriting," Earth, Wind and Fire's Verdine White said. Ashford & Simpson "had magic and that's what creates those wonderful hits, that magic.
"Without those songs, those artists wouldn't have been able to go to the next level."
The couple had a hit of their own with the 1984 song Solid As A Rock.
Alicia Keys tweeted of his death, "I'm so sad that he's gone. ... So many of the greatest are going to a greater place ... what a legacy of infectious music ... man!"
In 2002, Ashford & Simpson were inducted into the Songwriters Hall of Fame.
Ashford is survived by his wife of 38 years and their two daughters. Rosenberg said there is no information yet on funeral arrangements.