Graceland A Honky Tonk Haven During 34th Anniversary Of The Death Of Elvis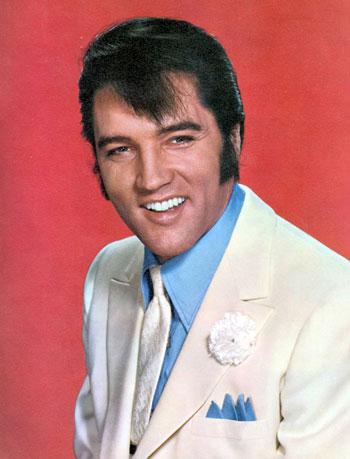 Thousands of Elvis Presley fans from around the world have flocked to Graceland in Memphis, Tennessee to commemorate the the 34th anniversary of his death Tuesday.
Impersonators were aplenty at the Elvis epicenter, as many left wreaths, flowers and other condolences for the late King, who died August 16, 1977.
The gathering is an annual tradition of Elvis Week, which also features a procession in memorial of the iconic singer.
Article continues below advertisement
Fan Paula Penna met her husband in an Elvis fan club; she said Presley's "music keeps the family together.
"I promised to come every year to pay tribute to Elvis because he is very important to the family life," she said.
Next year, more than 75,000 are expected to make the pilgrimage to Graceland, as it'll mark the 35th anniversary of the singer's death.
Fun fact: Other musical mainstays from Memphis include Justin Timberlake, Aretha Franklin and B.B. King.