Lindsay Lohan Steps Out In Style At Adele Concert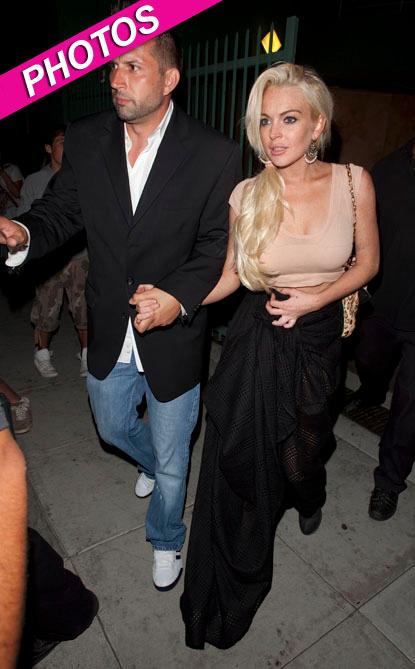 Lindsay Lohan -- looking extremely elegant in a nude cropped top and flowy black shirt -- attended Adele's concert Wednesday night at the Hollywood Palladium, and RadarOnline.com has the pics.
LiLo – escorted by security guards at the concert -- has made no secret that she's a big fan of the British singer/songwriter.
Last January, the Mean Girls star, 25, gushed about Adele's new album 21.
Article continues below advertisement
"I love Adele's 'Rumour Has It' off her new record," she wrote. "Such a good vibe to it. Makes me happy."
Later on, Lohan tweeted her the praises of another track, 'Rolling In The Deep'.
She said, "I love this track. The xx remix is great too!"
Ironically, Lohan's tweet came right after Adele had said she is "scared" of turning into the troubled starlet.
In an interview, Adelle had said she was afraid of taking Valium because she is "scared I'll end up being the next Lindsay Lohan -- popping sleeping pills."