Exclusive
Michael Lohan On Lindsay Partying: 'It's Sad And Very Scary'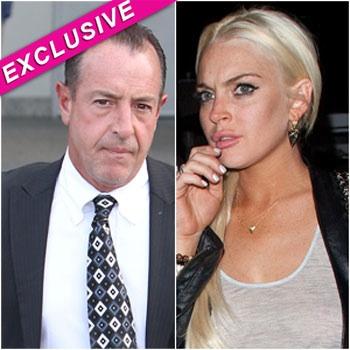 By Alexis Tereszcuk - RadarOnline.com Senior Reporter
No one is more worried about Lindsay Lohan than her father Michael, who told RadarOnline.com in an exclusive interview that his daughter's recent partying is "sad and very scary."
As the 25-year-old parties with the Paris and Nikki Hilton until 4 am and is pictured stumbling out of clubs, Michael expressed his grave concerns about his daughter.
"I'm so worried about the people around my daughter; she continues to surround herself with people that are going to hurt her," he says.
Article continues below advertisement
Understanding her struggles with addiction, Michael said he is fearful of Lindsay's actions since just being admonished by Judge Stephanie Sautner two weeks ago for not seemingly being seriously committed to completing her court ordered community service in a timely fashion.
"It's sad and very scary what is happening to Lindsay. I just what her to get it right," he says.
Living in Venice Beach, Calif. Lindsay is away from her family on the East Coast and her father stresses they would be the best influence for her now.
"Ali is literally the only person I know that can help her. Right now all she needs is her family. Dina, Michael, Cody, Ali and I are the only ones that can help her stay sober. She needs to come home literally and metaphorically. Dina and I are in a much better place to support her in her sobriety."
Lindsay has until July 2012 to complete her 480 hours of community service (she's done about 40) and the judge has told her she won't give Lindsay any extensions for time.
Article continues below advertisement
"What will it take for her to listen?" Michael questioned. He slammed the treatment Lindsay has been getting. She spent months at the Betty Ford Center and was released in January of this year.
"Jail is not the right place for her, but she needs to go to a rehab that understands her problems. She has been to some of the worst rehabs in the country. Just because they have a name doesn't mean they have the right program."