Exclusive
Lindsay Lohan's 'Infamous' Comic Book Life - Sneak Peek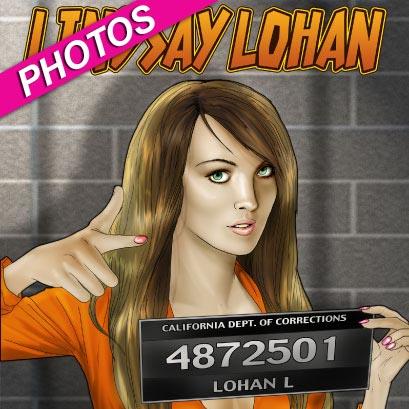 Many would agree that Lindsay Lohan's life story reads like the script of a soap opera, but tales from the troubled star's life have now been turned into a comic book, aptly titled Infamous.
And now, courtesy of Bluewater, the comic book's publisher, RadarOnline.com can bring you a sneak peek.
The cartoon-filled pages chronicle Lindsay's life and start with a picture of the 25-year-old and her parents with the caption: "apple not falling far from the tree."
Article continues below advertisement
With action-filled drama that would appear far-fetched even in a Superman or Batman comic book, the Mean Girls star's mishaps are all covered in graphic glory.
Lohan's many run-ins with the law, various court dates and movie deals that have fallen by the wayside are all included within the 23-page comic book.
"Lindsay's many great falls can't be totally blamed on her whacked parents, Michael and Dina," the comic book reads. "Because long before her parents' dysfunction reached critical mass in 2007, Lindsay was figuratively out the door and making the steady descent from superstar on the rise to a contender for the title of… Infamous."